Best Cockapoo Breeders in Colorado (2023 Update)
The Cockapoo is a cross between a Cocker Spaniel and Poodle. The Cockapoo is considered a healthy designer dog breed that can be a wonderful family pet. The Cockapoo has become increasingly popular in recent years due to its affectionate nature, hypoallergenic quality, and good looks.
If you are looking for a well-bred and nurtured Cockapoo in the Colorado area, we've found the five best Cockapoo breeders in Colorado.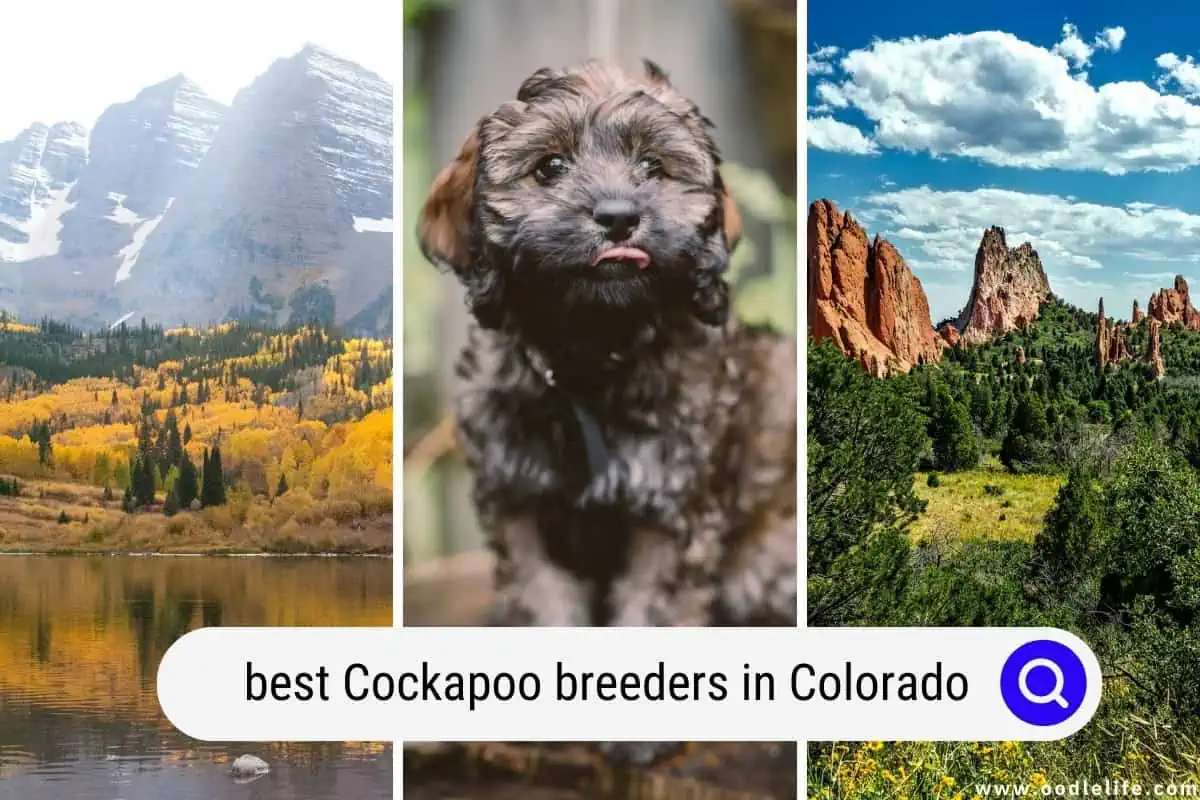 $300 2023 Discount!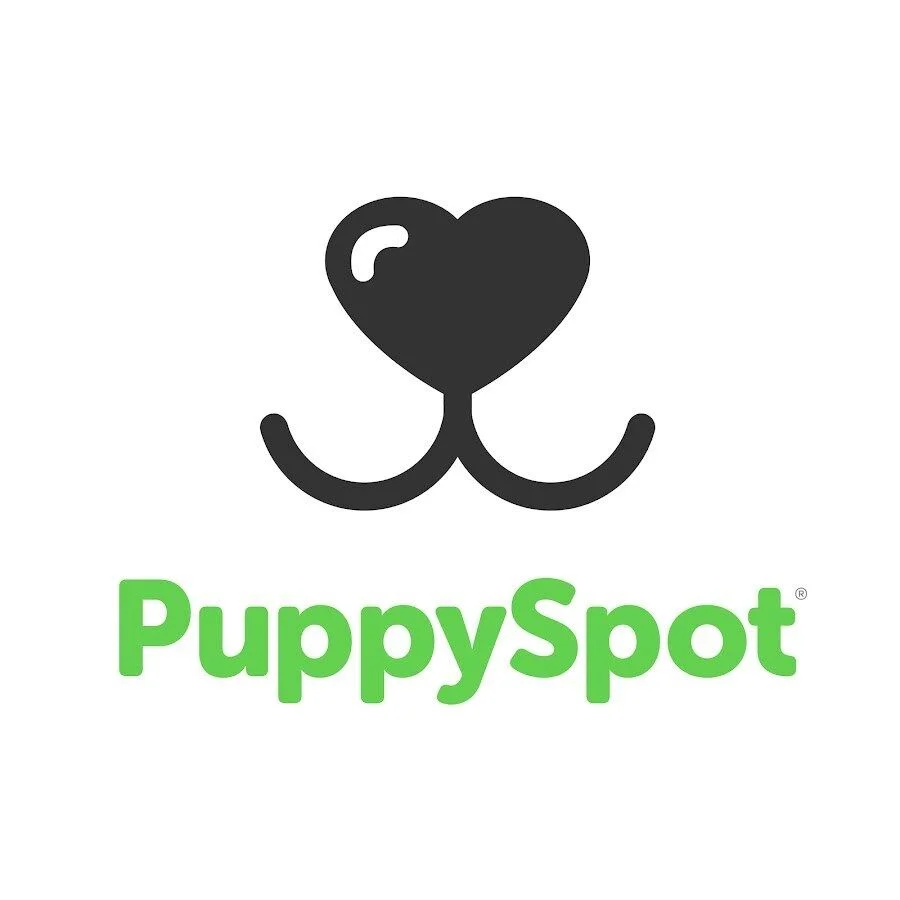 PuppySpot Adoption
PuppySpot is a reputable dog marketplace where you can browse and find compatible puppies right from the comfort of your home. They have placed over 200,000 puppies into homes in the US!
Click through and use the code PUPPY300 for $300 off any puppy adoption.
See Puppies and Save $300
Read through this article and take the first steps toward finding your next furry best friend.
1. Mary's Cocker Haven
Mary's Cocker Haven is a small, independent family breeder specializing in breeding some of the cutest Cockapoos, Cocker Spaniel, and Mini Dachshund puppies you will ever see. This breeder uses AKC-quality American Cocker Spaniels and Toy Poodles to breed amazing Cockapoo puppies.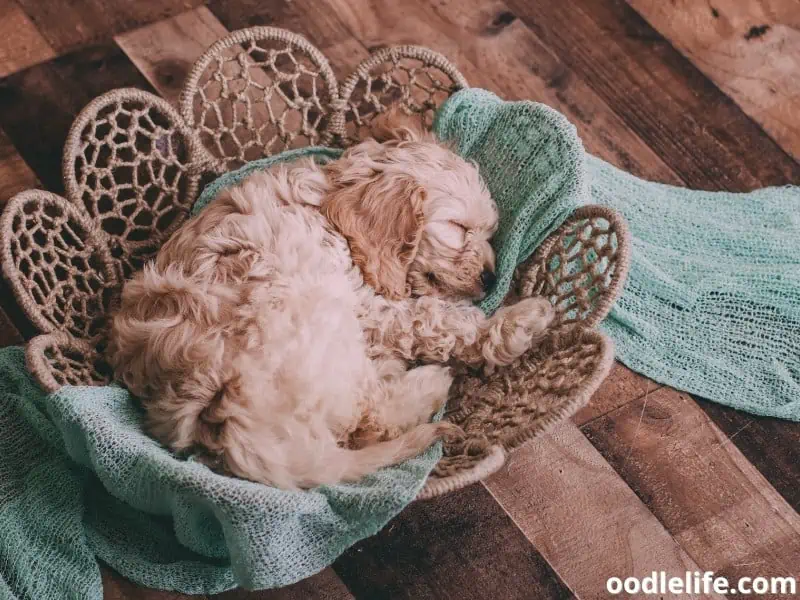 If you must find a healthy, happy Cockapoo puppy, Mary's Cocker Haven is one of the best Cockapoo breeders in Colorado. Mary and her family prioritize breeding their puppies in the home and never in a kennel environment.
Check out the Mary's Cocker Haven website to see what Cockapoo and other puppies the breeder has available. There are many adorable photos and information about the litter's birthdate and parents. You can also research past litters and read reviews from former customers to understand better how high-quality this Colorado breeder is.
To contact Mary's Cocker Haven, utilize the online form on their website. It's an excellent idea to provide as much detailed information about your plans for the Cockapoo puppy as possible so the breeder can help find the right dog. The breeders will usually respond in less than 24 hours.
Contact Details:
Website: https://maryscockerhaven.com/
Phone: (719) 306-8118
Email: [email protected]
Location: Peyton, Colorado
2. Xanadu Dogs
The Xanadu Dogs breeders aim to breed the world's best family dogs. They breed Cockapoos, other Doodle mixes, and Goberians (Golden Retriever and Husky). Xanadu Dogs breeds out of Ridgway, Colorado, and produces healthy, happy dogs that make great lifelong companions.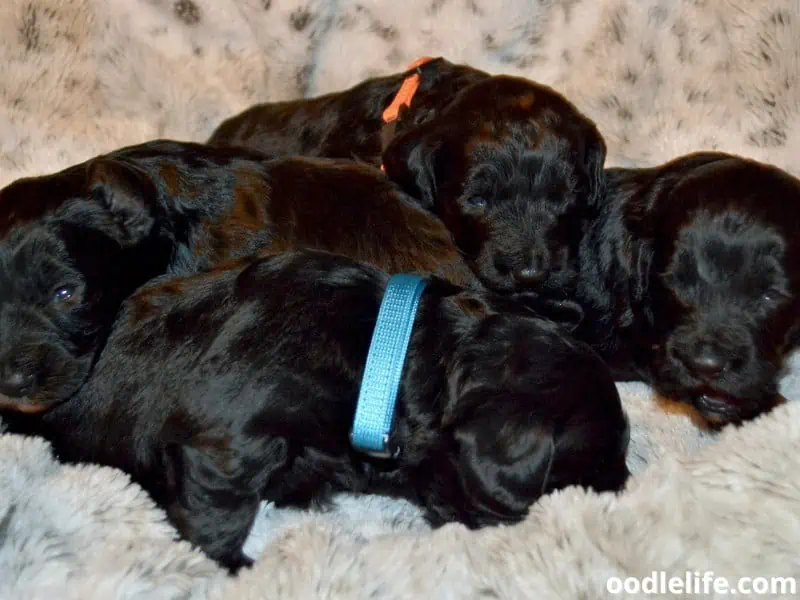 The breeder works hard to breed Cockapoo puppies and other puppies that are intelligent and playful but also obedient and kind. The breeder uses different sets of parents and produces litters that vary in appearance, which is nice if you want to find a Cockapoo puppy with a particular coat, pattern, or eye color.
Xanadu Dogs doesn't just pay attention to personality and aesthetics, though. The breeder also does genetic testing to ensure any puppy you choose is healthy.
If an issue does arise after your purchase, Xanadu Dogs will take the dog back (after verifying the genetic disorder) and offer a free exchange. This option is available for up to two years after you purchase your Cockapoo. Further considerations may apply, so contact the breeder if it concerns you.
Contact Details:
Website: http://www.xanadoodle.org/
Email: [email protected]
Location: Ridgway, Colorado
3. H&H Red Canon Canines
The breeders at H&H Red Canon Canines are on a mission to breed Cockapoo puppies that are sound in health and eager to live happy lives with their forever families.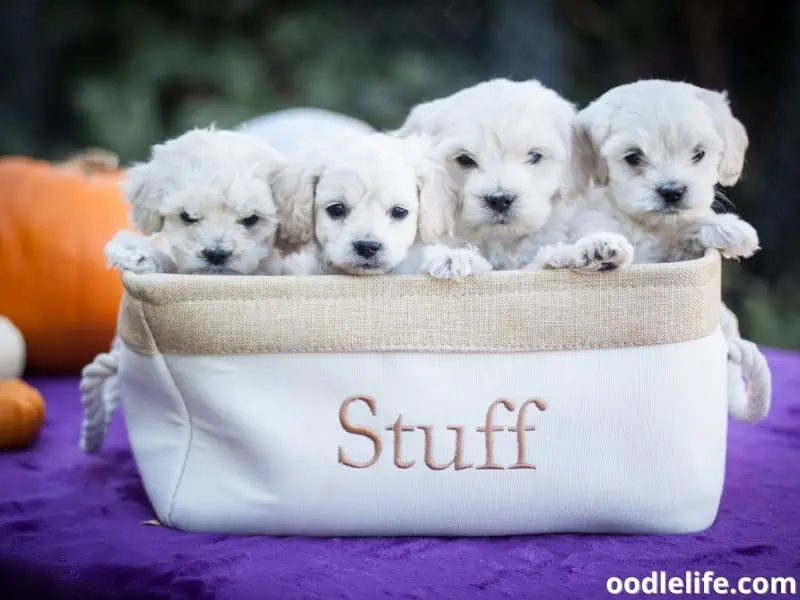 H&H breeds multiple types of dogs, including F1 Cockapoos (50% Cocker and 50% Poodle), F2 Cockapoos (puppies of two Cockapoo parents), multi-gen Cockapoos, and English Cocker Spaniels.
In addition to newborn puppies available to go home at 12 weeks old, H&H occasionally have older puppies between 12 weeks and six months old available for purchase. Finding an older dog is often a fantastic option if you aren't ready to handle a true newborn Cockapoo puppy.
This breeder always makes sure that their dogs are well-adjusted and ready to handle going home with you. To accomplish this, the breeder uses Volhard's Temperament Test to ensure the puppy is ready.
If you want a puppy that has the classic temperament of a Cockapoo and the healthy constitution of a hybrid breed, consider visiting H&H's website and getting in contact with the breeder today.
Contact Details:
Website: https://www.hhcanines.com/
Phone: (719) 458-5437
Email: [email protected]
Location: Canon City, Colorado
This highly recommended breeder may not be producing puppies at the moment, reach out to them and let us know if you have any luck!
4. Pawsitively Cockapoos
Pawsitively Cockapoos is a small, independent Cockapoo breeder that also breeds:
Shipoos (Shih Tzu and Poodle)
Yorkipoos (Yorkie and Poodle)
Maltipoos (Maltese and Poodle)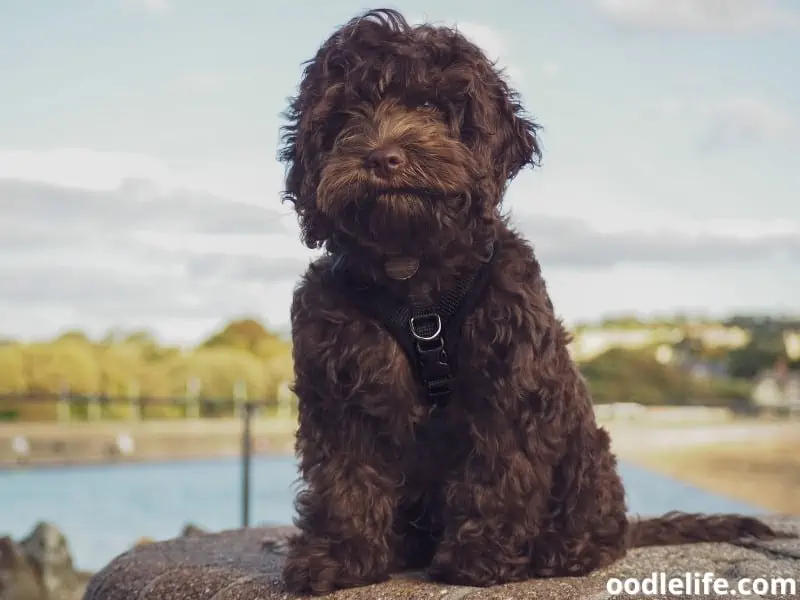 Additionally, if you are interested in adopting an older dog, Pawsitively Cockapoos adopts its retired breeders. These adult dogs are typically around 5-6 years old and can be a fantastic option for anyone who may not want to train and raise a young, energetic puppy.
Speaking of puppies, Pawsitively Cockapoos breeds strong, healthy dogs with great skill and dedication. This breeder usually uses a large male toy Poodle or a large Miniature Poodle and a female American Cocker Spaniel for their Cockapoos.
You can view the breeder's parent dogs and the available puppies on their website. This breeder presents each dog with adorable photos and a nice description with important information, including the dog's birthday, temperament, and more.
Pawsitively Cockapoos is a small breeder, so the selection of dogs is limited and will vary widely between litters.
If you decide to purchase a Cockapoo through Pawsitively Cockapoos, check the website for a downloadable PDF version of their adoption form, deposit agreement, sales contract, and health guarantee. You can complete all the documents and return them to the breeder through their email.
If you want to find a Cockapoo through a caring, independent breeder, Pawsitively Cockapoos is a terrific option.
Contact Details:
Website: https://pawsitivelycockapoos.com/
Phone: (303) 304-4080
Email: [email protected]
Location: Fort Lupton, Colorado
5. TLC Kennel
Since 1983, TLC Kennel has been responsibly breeding multiple dog breeds, including lovable Cockapoos. This breeder follows the standards of the American Kennel Club and America's Pet Registry.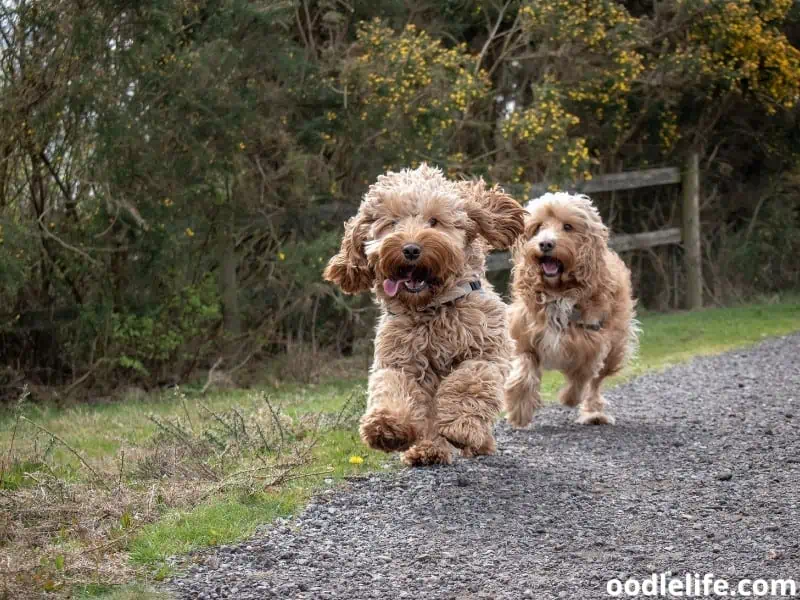 TLC Kennel uses a well-established breeding program that includes health checks for their dames and studs. For this reason, the breeder can offer a solid 6-month health guarantee for your peace of mind.
TLC Kennel's website is easy to navigate, and you can look through all of their breeds and available litters, including their available Cockapoo puppies.
TLC Kennel breeds all its dogs to be healthy and robust with no genetic disorders. The breeder also ensures that all their dogs are handled frequently and socialized so they're prepared to be a part of your family.
If you want to work with TLC Kennel to purchase a Cockapoo puppy, you can fill out their online contact form and begin the process. You can also call either of the phone numbers listed below and set up a deposit to ensure an exclusive reservation for your new Cockapoo.
Contact Details:
Website: https://tlckennel.com/
Phone: (719)349-0505 or (719)-349-0092
Email: [email protected]
Location: Kit Carson, Colorado
Conclusion
The Cockapoo is a gorgeous crossbreed with a beautiful temperament and plenty of charm everyone will love.
If you live in the Southwestern United States, there are plenty of outstanding Cockapoo breeders in Colorado.
The breeders on our list offer many options for Cockapoos of different sizes, colors, and personalities. So, if you love Cockapoo puppies as much as us, check out these Colorado breeders today and find your new best friend.