6 Best Dog Shampoos for Odor (2023 Update)
We've all been there. You're cuddling with your pup when suddenly you get a whiff of something not-so-pleasant. Whether your dog has been rolling around in something smelly or it's just their natural doggy odor, it's off-putting, to say the least.
But fear not! One of the best ways to combat odors on your dog's skin is to use a high-quality dog shampoo designed explicitly for odor control. These shampoos usually contain ingredients like baking soda, enzymes, or essential oils that neutralize odor-causing bacteria – leaving your pup smelling sweet all year round.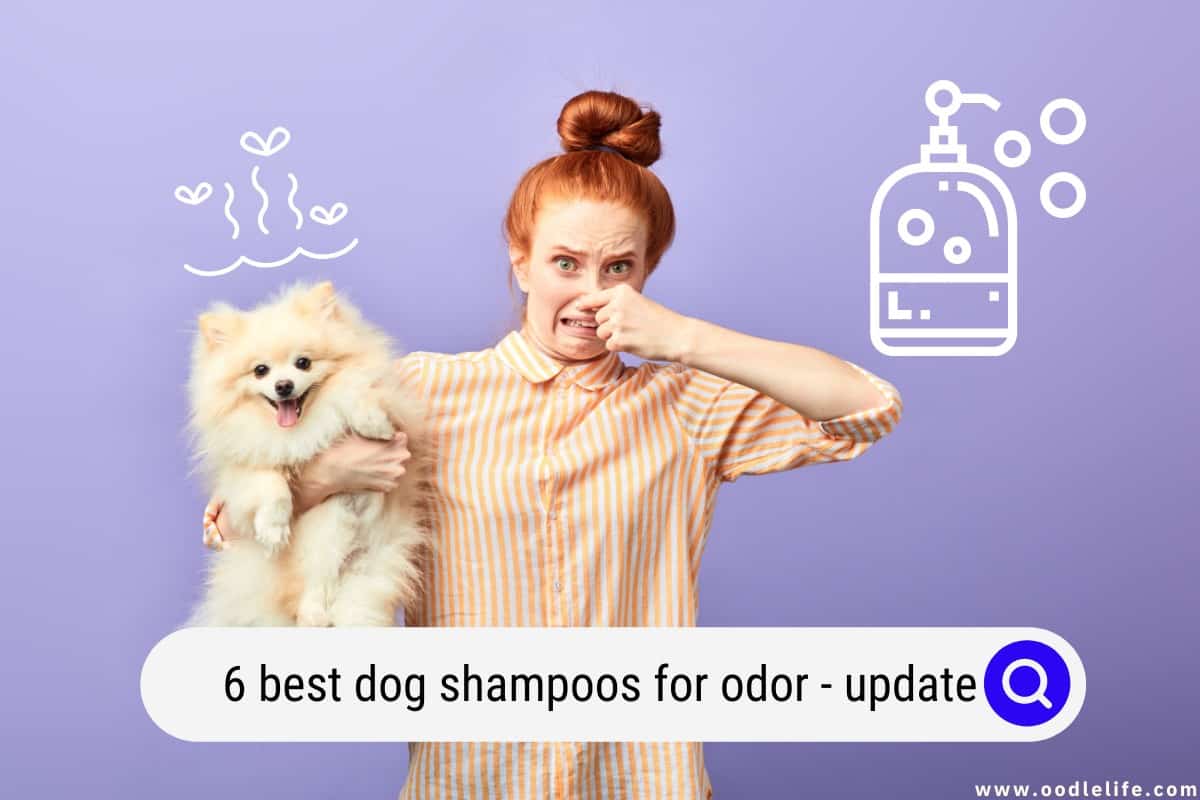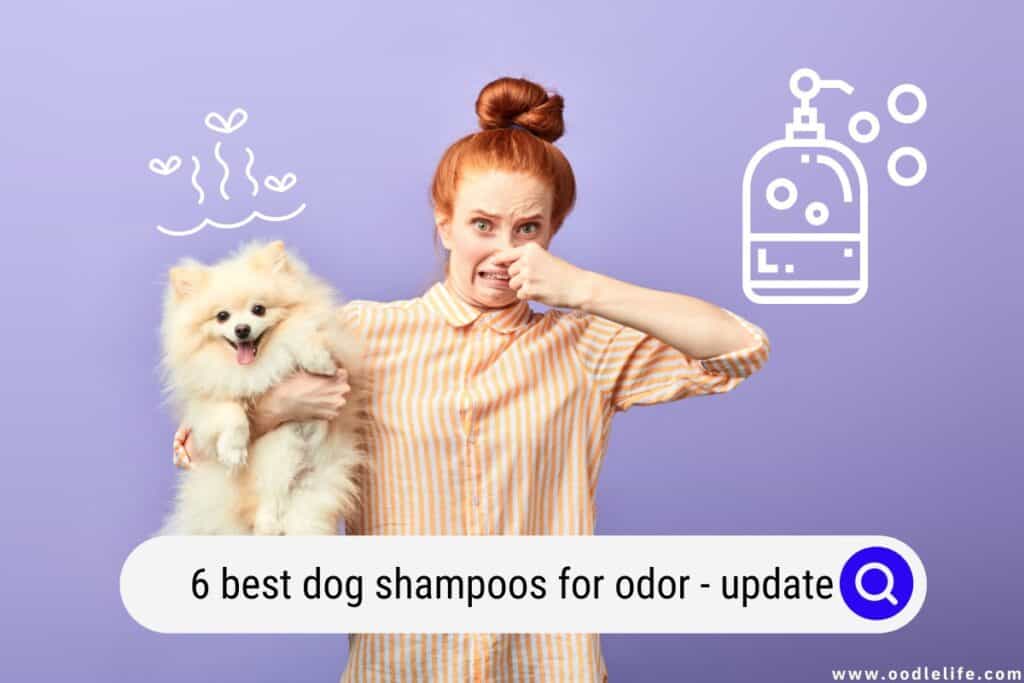 And to help you find the best dog shampoo for odor control, we've rounded up six of the best options on the market. From oatmeal-based formulas to shampoos designed for dogs with allergies, there's an option on this list that's sure to work for your furry friend.
What Causes Doggy Odor?
Before we get into the best dog shampoo for odor, it's important to understand what causes that not-so-pleasant smell in the first place. Odor in dogs can result from several things – from poor hygiene to secondary bacterial infections.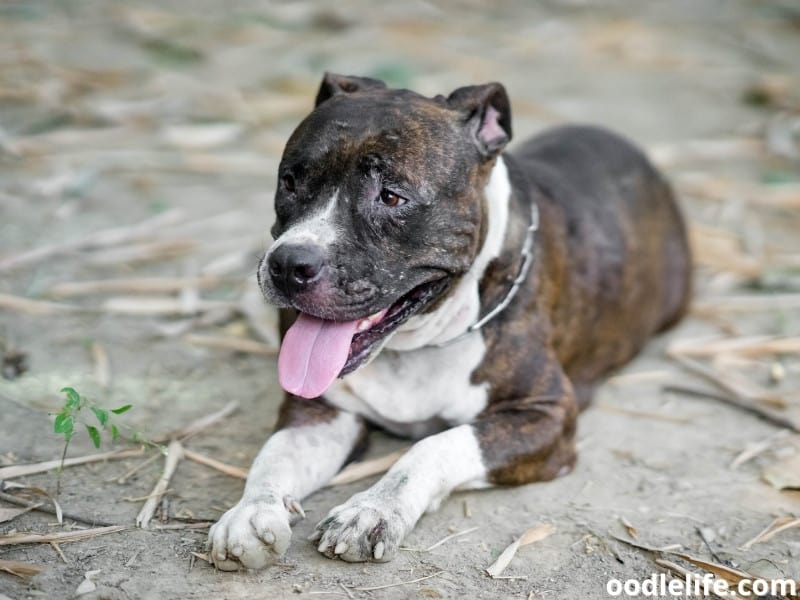 Here are the most likely causes of doggy odor:
Poor hygiene: If your dog doesn't get regular baths, the dirt, oil, and dead skin cells on their skin will start to build up and cause an unpleasant smell.
Allergies: Dogs with allergies often have dry, itchy skin, which can lead to secondary bacterial infections. These infections typically cause a pungent odor.
Anal glands: Dogs have two small anal glands close to their anus. These glands produce a smelly liquid which they use to mark their territory. These glands can leak and cause a horrible smell if they become full or infected. If you aren't comfortable expressing your dog's anal glands (it's pretty awkward), you can have your vet or groomer do it.
Skin infections: Skin infections are the leading cause of odor in dogs. These infections usually get caused by bacteria or yeast and often lead to itchiness, redness, and hair loss.
Diet: Interestingly, a dog's diet can affect how they smell. If your dog isn't getting the proper nutrients, it can lead to dry, flaky skin – which can cause a foul smell.
While there's no shame in admitting that your dog may not smell like roses all the time, if the odor is becoming overwhelming, it's time to take action. Consider speaking with your vet first to rule out any medical conditions that might cause the unwanted smell.
What To Look for in Dog Shampoo for Odor Control?
When shopping for dog shampoo for odor, there are a few things to consider. First, look for a shampoo with ingredients like baking soda, enzymes, or essential oils. As previously mentioned, these ingredients help to neutralize odor-causing bacteria.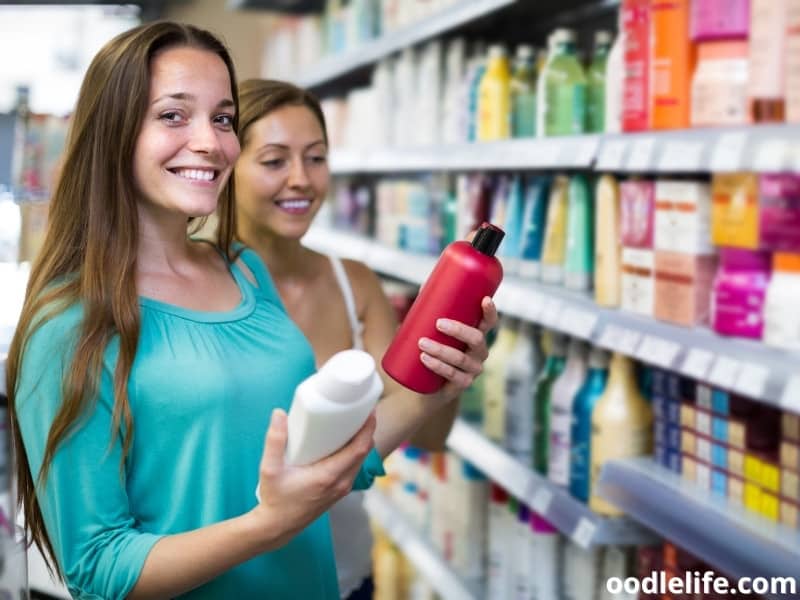 You'll also want to find a shampoo designed for your dog's specific needs. For example, if your dogs have allergies, you'll want to find a hypoallergenic shampoo that won't irritate their skin.
Also, avoid shampoos that contain harsh chemicals or artificial fragrances. Not only can these ingredients be harmful to your dog's skin, but they can actually make the odor problem worse.
And finally, only use the highest-quality dog-specific shampoo you can find. Human shampoo is not formulated for dogs and can strip the natural oils from their skin, leading to dryness and irritation.
Now with this in mind, it's time to find the best dog shampoo for odor control. Here are our top 6 picks:
1. Wahl Dry Skin & Itch Relief Pet Shampoo for Dogs
Wahl Dry Skin & Itch Relief Pet Shampoo tops our list for a few good reasons! For starters, this shampoo is a formulation of high-quality, 100% natural ingredients proven to be gentle yet effective in soothing dry skin and reducing itching.
Sale
Wahl Dry Skin & Itch Relief Pet Shampoo for Dogs – Oatmeal Formula with Coconut Lime Verbena & 100% Natural Ingredients – 24 Oz
Made in the USA - Our oatmeal formula pet shampoo is pH balanced, alcohol free, paraben free, PEG-80 free and is highly recommended for moisturizing dry skin & providing itch relief
Oatmeal Formula – This coconut lime verbena scented pet shampoo is great for moisturizing dry skin, cleaning dirty coats, & itch relief. The thick lather rinses off clean & keeps your pet looking and smelling clean
Less is More - Wahl has a higher concentrate of coconut derived sodding agent, which means you don't have to use as much as other dog shampoos. A little bit of shampoo goes a long way and provides a rich lather that's easy to rinse off
Allergy Friendly - Our dog icon, Rocket, was designed in the image of our family dog Cooper – a golden doodle, who has severe allergies. This is the only shampoo we have found safe and effective. He loves the smell too!
The Brand Used by Professionals - Wahl has been serving professional vets and groomers for over 50 years. clean, condition fur & hair for a smooth, soft coat. We are a company of animal lovers that want the best for your family member
The main ingredient in this formula is oatmeal, which works to help restore the protective moisture barrier on your dog's skin while also providing a calming effect.
In addition, this shampoo contains coconut and lime verbena extracts, which provide antioxidant protection against environmental damage, and Vitamin E to help support healthy skin growth and maintenance. So, if you're looking for a reliable and effective way to soothe your dog's dry, itchy skin and reduce odor, Wahl Dry Skin & Itch Relief is our first pick.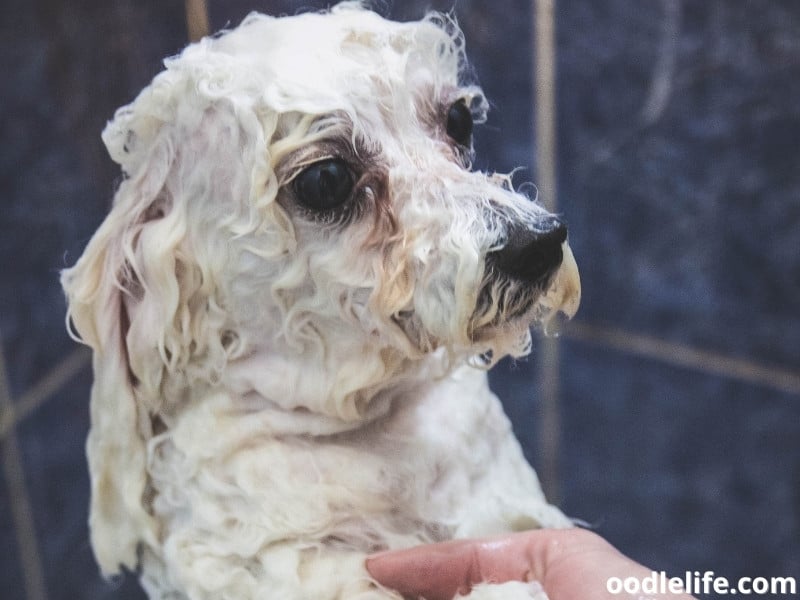 2. Nature's Miracle Oatmeal Shampoo for Dogs
Nature's Miracle Oatmeal Shampoo for Dogs comes in at a close second. Like the Wahl shampoo, this formula contains oatmeal as the main ingredient to help soothe dry, itchy skin. In addition, it also contains aloe vera, which is a natural anti-inflammatory that helps to reduce irritation and redness caused by excessive scratching and licking.
Sale
Nature's Miracle Oatmeal Shampoo for Dogs, 32 Ounces, Oatmilk and Aloe Scent
FOR DOGS ONLY: Specially formulated shampoo for dogs.
OATMILK & ALOE SCENT: Freshens with a light scent, leaves your dog smelling nice and clean.
ODOR NEUTRALIZING FORMULA: Helps neutralize odors and leaves no wet dog smell.
ENRICHED WITH ALOE & VITAMIN B5: Provides moisture and shine.
SOOTHES PETS' SKIN: Safe for pets when used and stored as directed.
This shampoo is also enriched with vitamins and minerals to support healthy skin and coat, and it's gentle enough for dogs with sensitive skin. Nature's Miracle Oatmeal Shampoo is a reliable option for dog owners looking for an effective yet gentle formula to control odor and itchiness.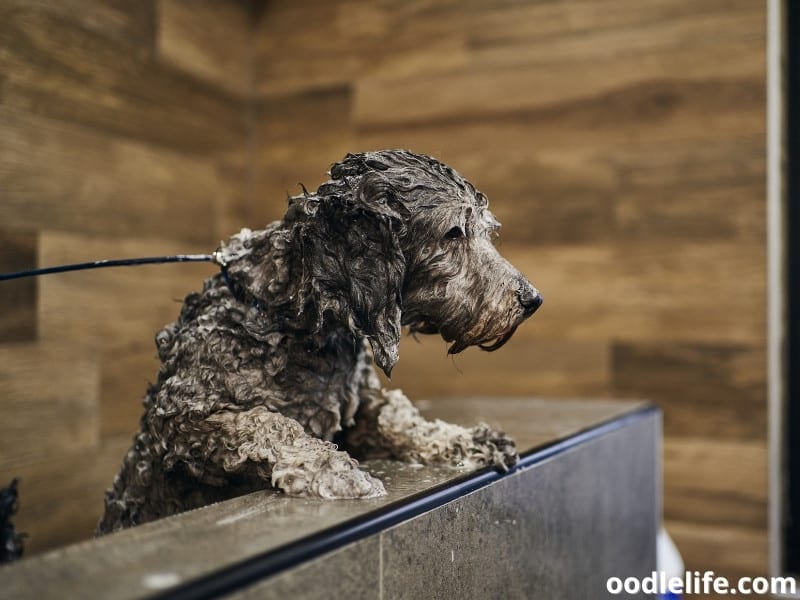 3. Burt's Bees for Dogs Oatmeal Dog Shampoo
If you're looking for an affordable, all-natural option, Burt's Bees for Dogs Oatmeal Dog Shampoo checks all the boxes. This shampoo is made with colloidal oat flour and honey to help nourish and moisturize your dog's skin and coat. It's also sulfate- and paraben-free, and it's pH-balanced to be gentle on your dog's skin.
No products found.
Burt's Bees Oatmeal Dog Shampoo is a top choice for dogs with allergies or sensitive skin, as it consists of ingredients designed to be soothing and effective. In addition, the oatmeal in the shampoo can provide much-needed nutrients to dry skin, helping keep your dog's coat looking healthy and shiny.
And best of all, this dog shampoo comes at a very reasonable price, making it a must-have choice for pet owners on any budget.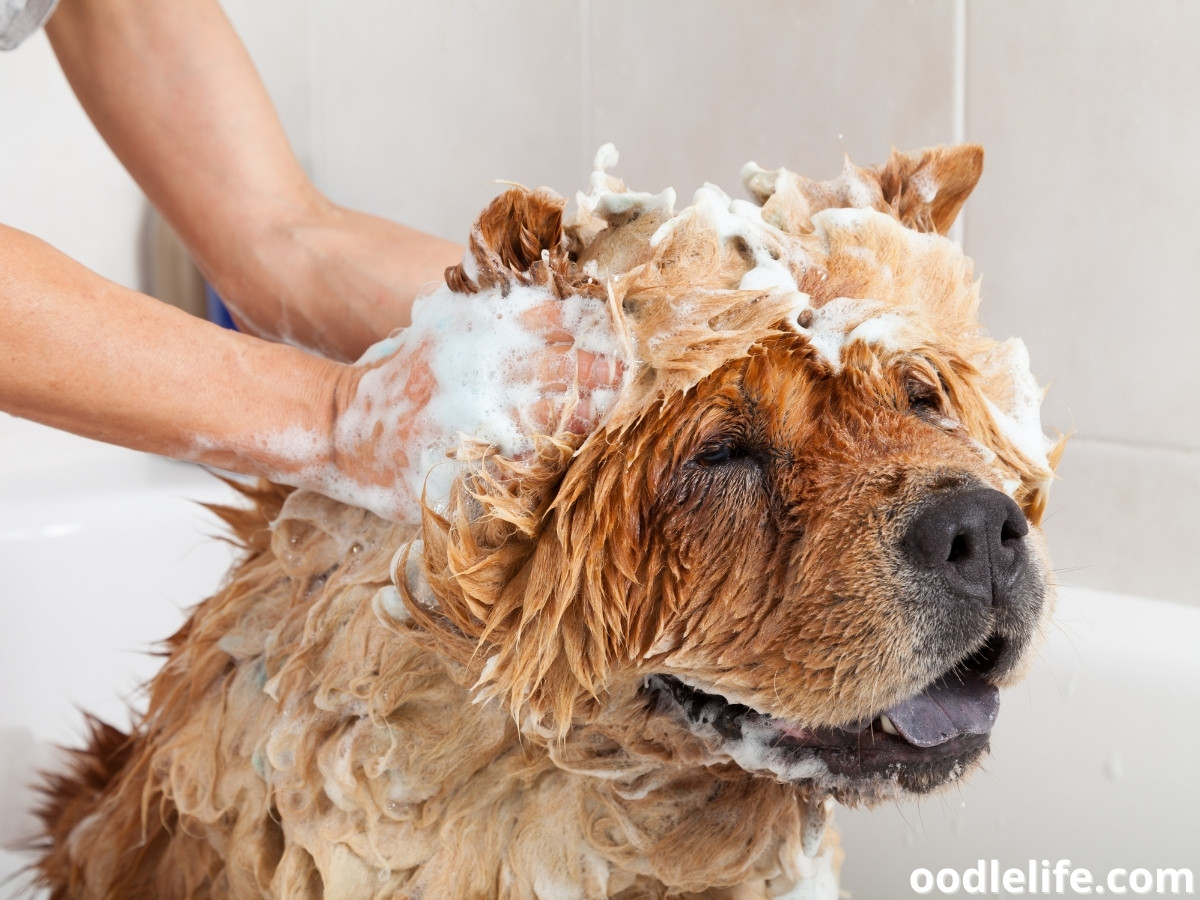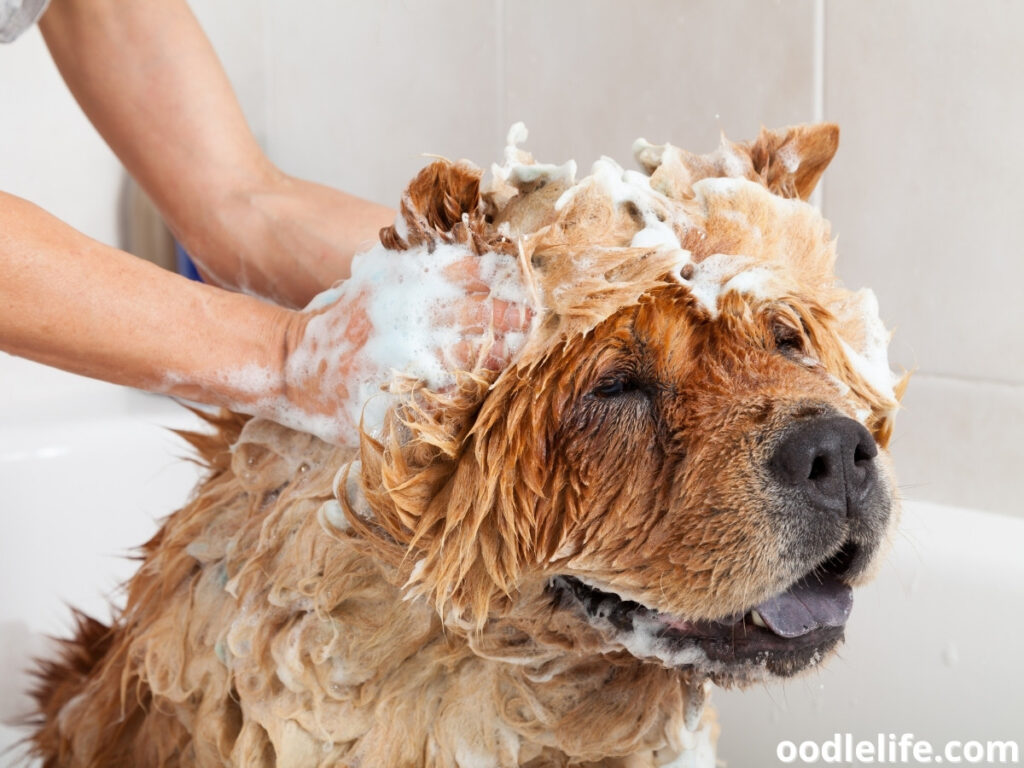 4. Honest Paws 5-in-1 Oatmeal Shampoo and Conditioner for Allergies
Honest Paws is a well-known and trusted brand in the pet industry, and their 5-in-1 Oatmeal Shampoo and Conditioner for Allergies is one of the best products they offer. This shampoo is a one-stop solution for pet owners looking to give their furry friends the nourishment and protection they need.
Honest Paws 5-in-1 Oatmeal Shampoo and Conditioner for Allergies and Dry, Itchy, Moisturizing for Sensitive Skin - Sulfate Free, Plant Based, All Natural, with Aloe and Oatmeal -16 Fl Oz
Five Benefits In One Wash - Cleans, deodorizes, conditions and detangles coat, moisturizes skin-- Honest Paws Skin and Coat 5-in-1 Dog Wash is a one-step and easy to use premium dog wash. It is all you need to keep your dog's fur and skin soft, moisturized and clean.
Safe, Non-irritating, Natural Ingredients - Other brands claim to be natural but only have less than 1% of natural ingredients! Unlike other industry-standard dog shampoos that may contain harmful synthetic chemicals, Well has 98.25% of its ingredients derived from a natural source, like coconut and palm. Our eco-friendly formula is plant based, but still works wonders at cleaning and conditioning the coat.
So Soft, Clean, And Shiny - This wash uses the hydrating properties of soothing oats and aloe that replenishes the skin's natural moisture while conditioning the fur. Prevent matting and irritation, and keep your pup happy with each bath.
Good For All Breeds And Ages - This formula can be used on all breeds and on puppies over 12 weeks of age. It is dye-free, and it does not contain MEA, DEA, sulfates, or parabens.
Honest Paws Guarantee - We hold ourselves to the highest of standards when it comes to your satisfaction. If you are not satisfied with your product, let us know, so we can make it right. No if's, no but's, no disappointed pups.
This all-natural shampoo contains five essential ingredients that help soothe frequent skin irritation from seasonal allergies.
The naturally soothing oatmeal base helps to hydrate and cleanse sensitive skin, while the probiotics help to promote healthy skin turnover. Meanwhile, coconut oil works to moisturize and restore shine to dry or damaged hair.
And finally, lavender oil provides an aromatherapeutic touch that helps your pet feel calm and relaxed both during bathtime and afterward. So, if you have an itchy dog suffering from allergies, this shampoo has everything you need to keep your beloved companion feeling comfortable year-round.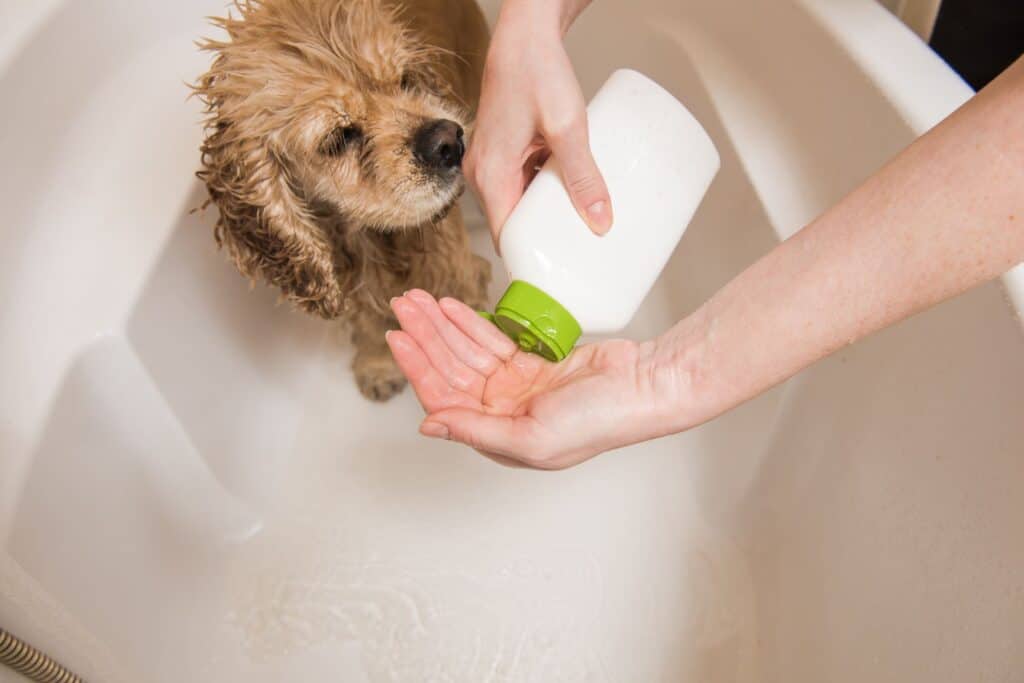 5. Cloud Star Lavender & Mint Corporation Buddy Wash
As pet owners, we all want to keep our furry friends healthy and happy. To that end, it's important to use only the highest-quality grooming products that are gentle on their skin and don't contain unnecessary chemicals. Buddy Biscuits understands the unique needs of our four-legged friends, which is why they developed a line of shampoo and conditioner known as Cloud Star Lavender & Mint Corporation Buddy Wash.
Buddy Wash Dog Shampoo & Conditioner for Dogs, Lavender & Mint, 16 ounce
DOG SHAMPOO AND CONDITIONER – Pet shampoo & conditioner made in the USA with ingredients from the garden
WITH HYDRATING OILS – This 2-in-1 pet wash cleans and moisturizes with herbs and botanical extracts such as lavender, mint, sage and tea trea oil.
EASY PET GROOMING FOR DOGS – Dirty dogs don't stand a chance. One application means easy, gentle, and safe dog grooming that leaves your dog soft, fluffy and smelling great.
SOOTHING & SAFE SHAMPOO – Dog shampoo with a soothing formula safe for frequent use.
SPECIALLY FORMULATED – Made with a coconut base, aloe vera and vitamin E to nourish skin and make coats velvety soft.
This product uses 100% natural botanical extracts to cleanse, condition, and nourish your pet's coat, leaving them clean and smelling great. It uses gentle cleansers made from coconut oil and contains soothing ingredients like lavender, aloe vera, and chamomile for deep hydration.
And thanks to its great-smelling minty fragrance, Buddy Wash helps combat excessive shedding and calms any stress or anxiety your pet may feel.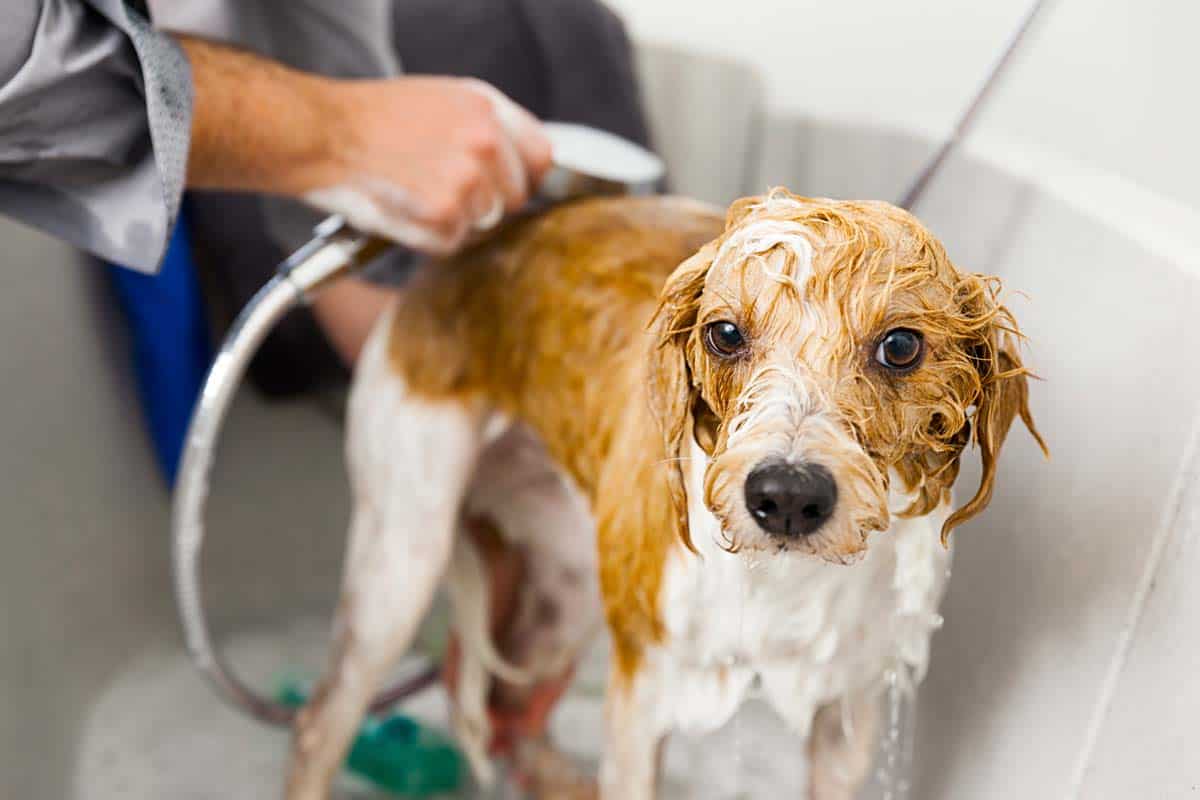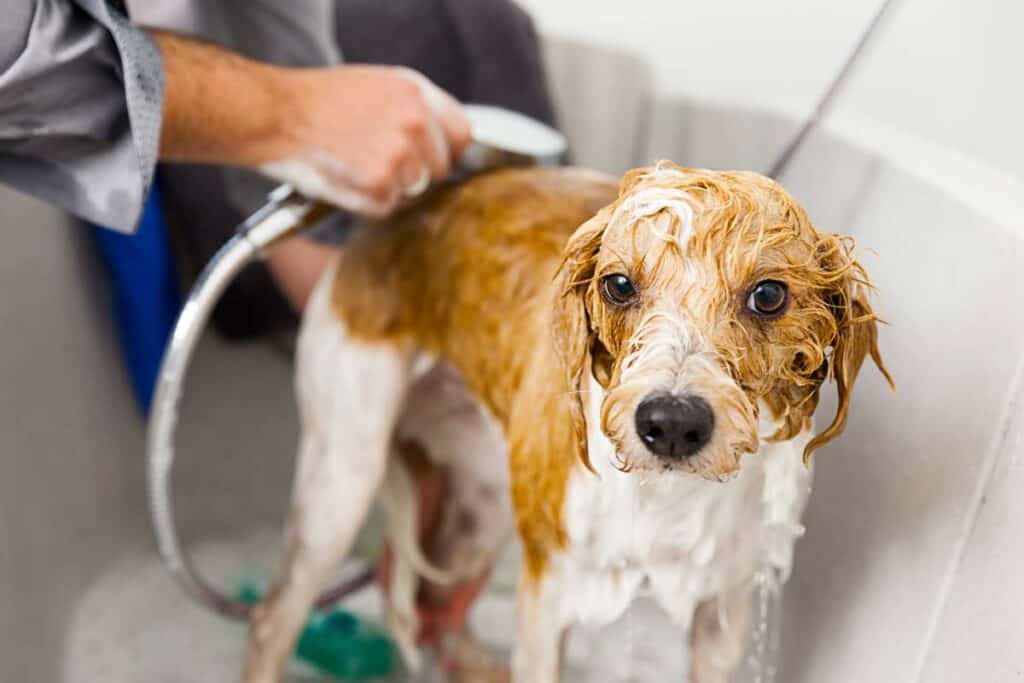 6. TropiClean Lime & Coconut Shed Control Shampoo for Pets
Keeping pets well-groomed is part of maintaining their overall health, and one of the most common concerns among pet owners is excessive shedding. Thankfully, a product on the market can help ease this concern: TropiClean Lime & Coconut Shed Control Shampoo for Pets.
This unique shampoo has a special formula to reduce excessive shedding while offering many other benefits, including deep cleansing and a luxurious tropical scent.
Using TropiClean Lime & Coconut Shed Control Shampoo on your pet's coat helps to loosen up the old hair to make room for new, healthy hair growth. It will also condition the skin and coat, leaving your pet looking and feeling better than ever before.
And because it consists of natural ingredients like aloe vera, coconut oil extract, and other plant-based ingredients, no harmful chemicals or additives get into your pet's system.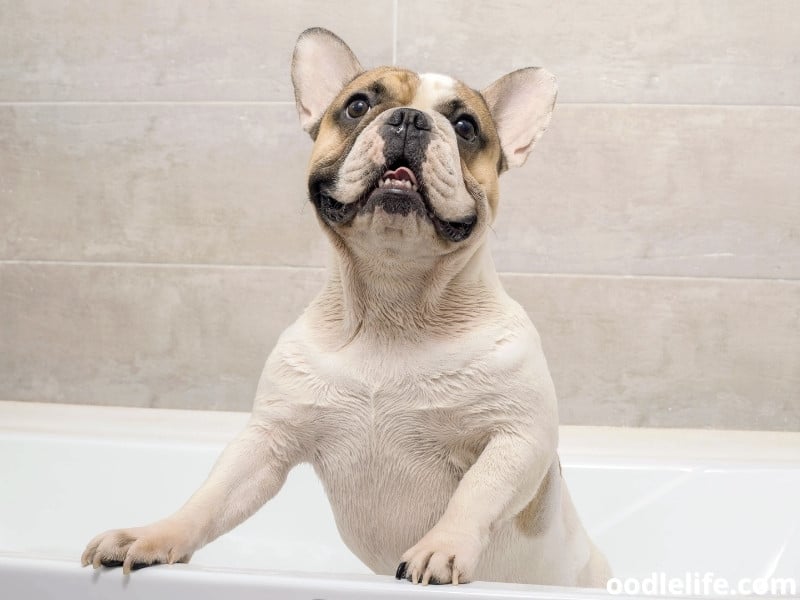 Parting Words
When it comes to finding the best shampoo for your dog's needs, there is no one-size-fits-all solution. However, the six products reviewed above are all excellent choices for pet owners looking for a quality product that will help their furry friend feel comfortable and smell great.
So, whether your dog suffers from allergies, dry skin, excessive shedding, or needs a good cleaning, one of these shampoos is sure to do the trick. And because these choices for the best dog shampoo for odor all contain natural ingredients, you can rest assured knowing your pet is getting the best possible care.