A Bernedoodle is a pretty amazing cross-breed Poodle mix. These Tri-coloured beauties are loyal and energetic.
Before you get a Bernedoodle it is important the understand the type of dog you are getting.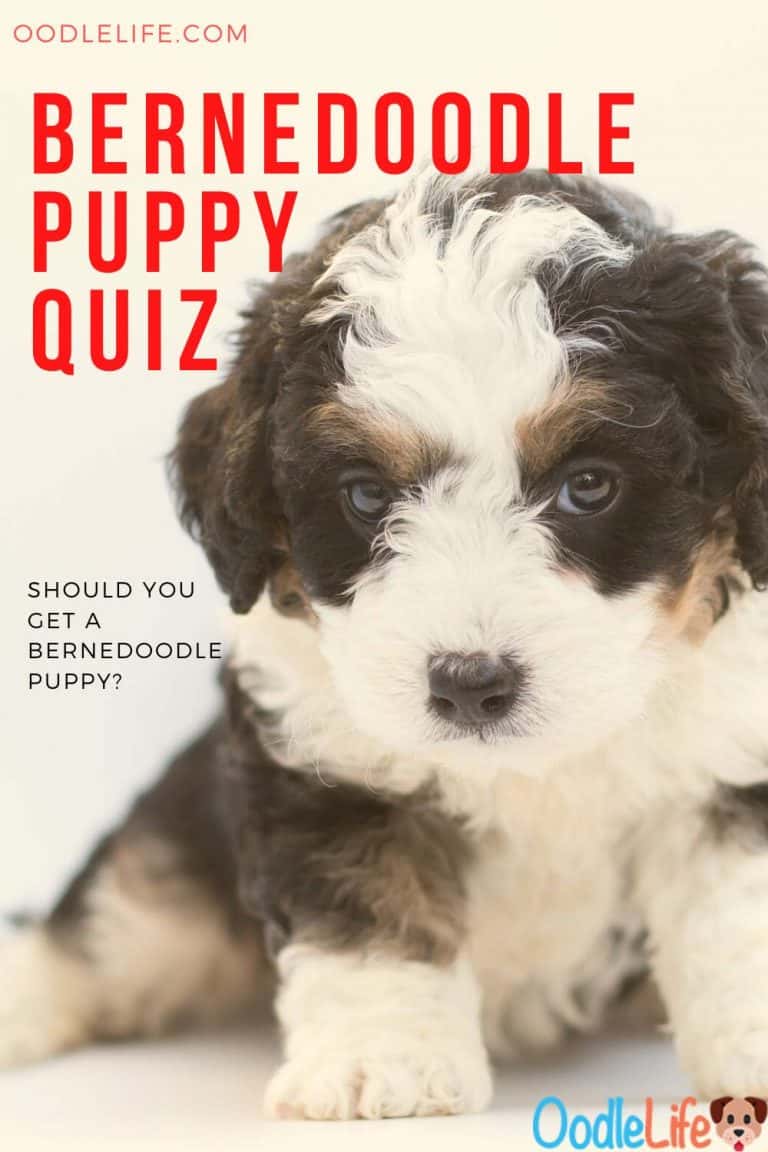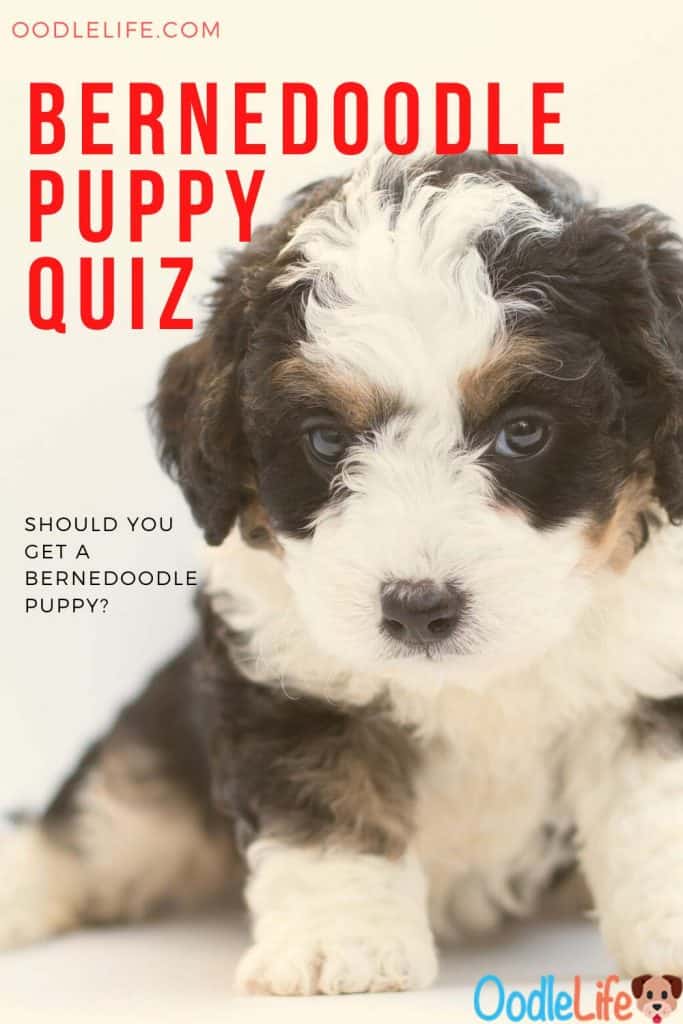 For example, Bernedoodles can end up as giants, they love the snow, and also love to cuddle.
You can learn more about Bernedoodles by checking out these 10 Bernedoodle Facts.
Bernedoodle Quiz
If you are thinking about getting a Bernedoodle take this quiz to see if a Bernedoodle will suit your family.
How long can you exercise your puppy every day?
Different breeds of dogs have different requirements for exercise.
Will the puppy be in regular contact with children under the age of 5?
What colour dog do you want?
How much can your dog cost?
How much are you willing to outlay for your new puppy.
How big can your dog be when fully grown?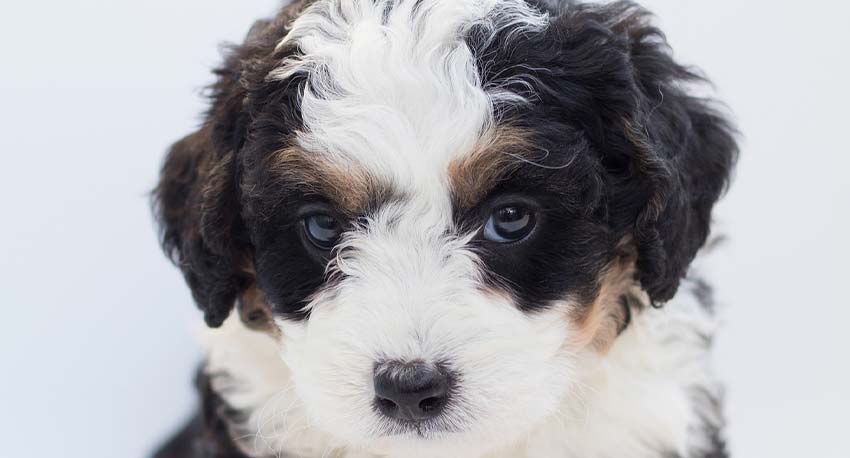 How important is having a non-shedding dog to you?
Different Poodle mix breed dogs have different levels of shedding. Typically the less shedding the more hypoallergenic!
How Important Is A Dog That Enjoys Swimming?
For some people visiting the beach or pool with their dog is super important. And not all dogs love water equally!
Should You Get A Bernedoodle Puppy Quiz
Yes! A Bernedoodle seems perfect for you!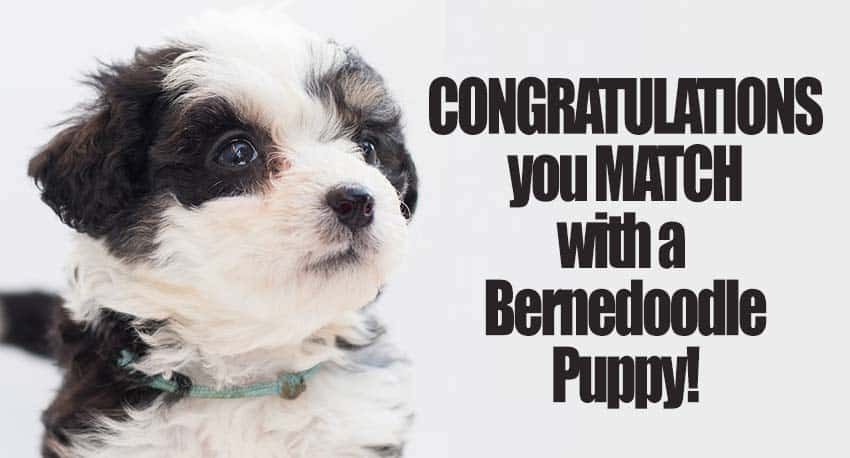 Congratulations! It seems like you and the super cute Bernedoodle are a match made in heaven! Find out more about the Bernedoodle and start planning for your first puppy.
Hmm maybe the Bernedoodle is not perfect for you.
The Bernedoodle is a beautiful Poodle Mix dog - but is not perfect for everyone! It seems based on your answers that your family is not the perfect match for this breed. Have no fear! There are SO MANY other amazing Poodle Mix Breeds to consider.
Thinking about getting a Bernedoodle?
Once you have taken the Bernedoodle quiz you can find out more here!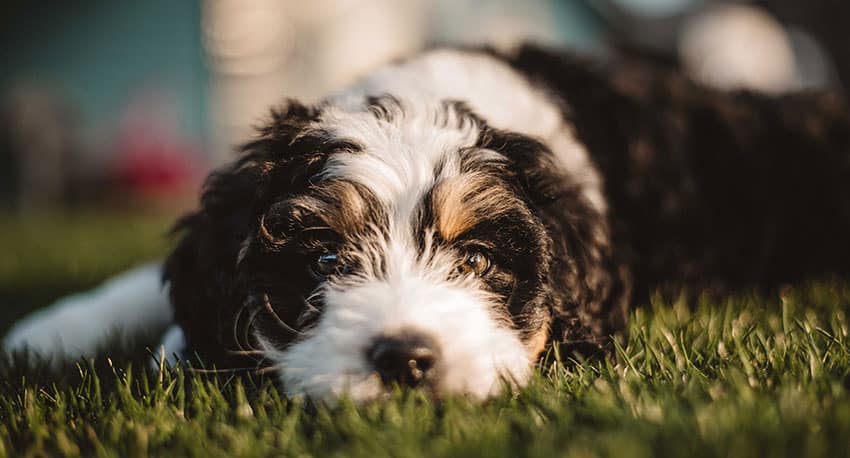 The Bernedoodle 101 Video
Looking for different types of dog?