The Best French Bulldog Rescues in Texas
Adding a French bulldog to your family is a beautiful and exciting experience. Both feisty and adorable, a French bulldog will love you unconditionally and provide joy for years.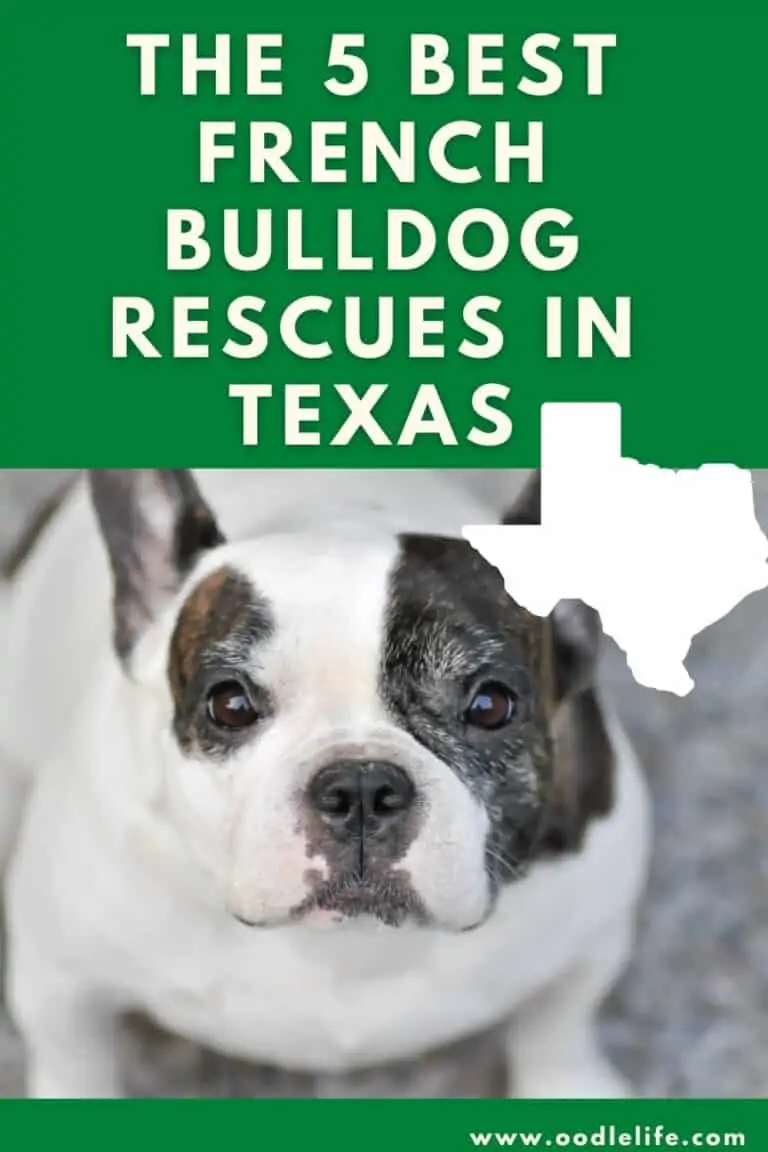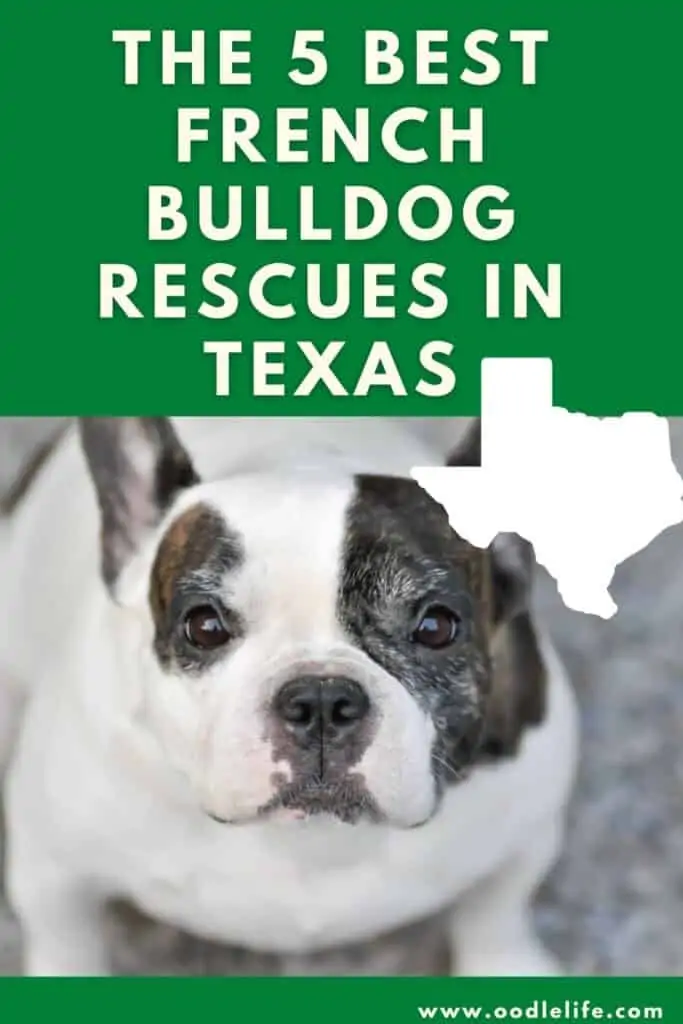 If you want to rescue a French bulldog in Texas, we have gathered a list of the best rescues in the state to help you make this first choice about where to adopt your new pet.
Adopting a French bulldog benefits everyone, from you and your family, the dog looking for a forever home, and the shelter that will gain more space to house another dog who needs a place to stay.
Some online adopting websites are excellent, but if you search for a pet locally, you might have a more manageable and less stressful time finding your newest family member.
Notably, each of the listed rescues is a non-profit organization because profit should not be the ultimate mission of a rescue organization.
From adopting a new French bulldog to supporting local rescue organizations by donating to the group or fostering an adoptable dog, there are many ways to engage with French bulldog rescues in Texas.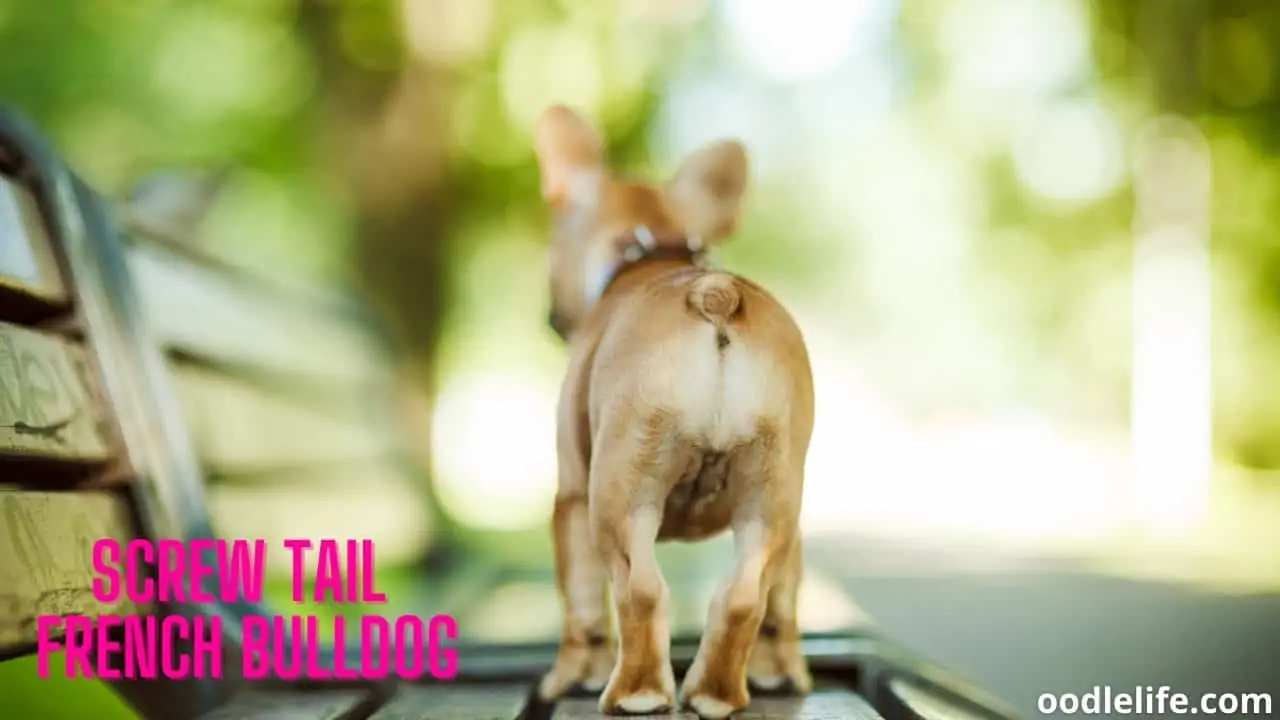 Short Mugs Rescue Squad Texas
Short Mugs Rescue Squad Texas is a non-profit organization dedicated to saving, reconditioning, and finding a new home for French bulldogs. Short Mugs accepts rescue dogs through owner surrender and local animal shelters.
The organization is entirely volunteer-operated. While the group focuses on French bulldogs, they also assist in rescuing and rehoming Boston Terriers, Pugs, and English Bulldogs, depending on the specific dog and its circumstances.
Short Mugs Rescue Squad operates in states neighboring Texas, like Louisiana and Oklahoma. The group's mission is to match dogs with families and create lasting, meaningful bonds between pet and owner.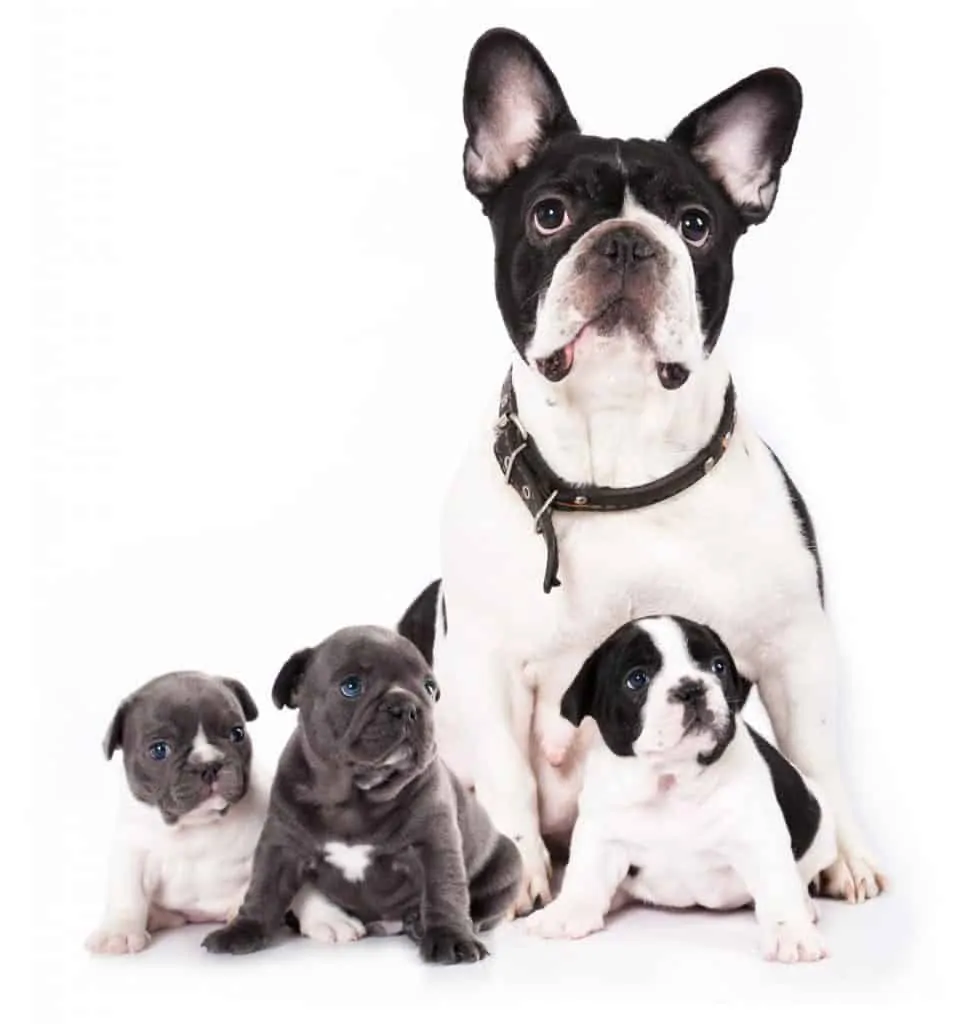 To adopt a French bulldog, Short Mugs evaluates an application, visits your home, and establishes that a veterinarian is available to work with the dog and its new owner. The application process depends on how many short-mugged pups are in the rescue's care.
The application process includes paying a non-refundable twenty-dollar fee to compensate for a portion of the costs acquired during a rescue and subsequent vetting. Notable for potential adopters is that the application and fee payment do not guarantee that the applicant will accept the French bulldog.
Application processing takes about three weeks after the application is complete. The final step is the home visit, where the potential adopters will be notified via email if the adoption will be successful.
Lone Star Bulldog Club Rescue
Lone Star Bulldog Club Rescue is located near Dallas, Texas, and operates in the Dallas – Fort Worth metropolitan area. The rescue works to care for French bulldogs who temporarily need a home and find the best match for a new family for these beautiful dogs.
French bulldogs have varying temperaments, energy levels, and even medical needs, so the Lone Star Bulldog Club Rescue is careful to vet potential adopters to ensure the new owner will have a complete understanding of the dog's needs.
With an all-volunteer staff, the group is dedicated to providing a new home for dogs in need. The rescue accepts dogs from owner surrenders, community shelters, and any other situation, as needed.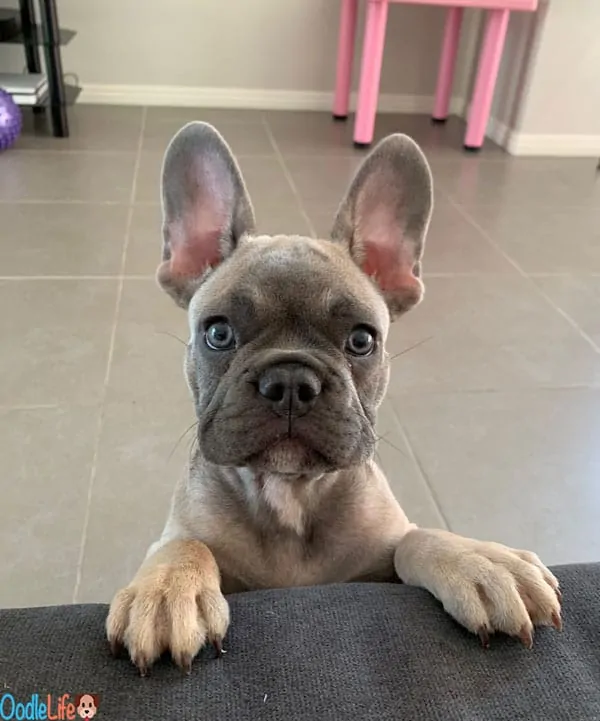 The rescue offers a robust foster program. As soon as a French bulldog is accepted into care, it is placed in a home with a family. Initially, dogs visit the veterinarian for a complete checkup. The rescue neuters or spays the dogs and completes all vaccinations before adoption.
One of the primary ways this rescue accepts French bulldogs is via owner surrender. Owners who need to surrender their dogs due to medical conditions, living situations, or upon owner death need to contact the rescue to plan for transferral of the dog.
To notify the rescue of a surrender, email the group and provide all necessary contact information, including which city you live in and why you need to surrender the French bulldog. This rescue also prefers that you attach a photo of the dog in this initial email.
After this first point of contact, the rescue will ask some follow-up questions. The rescue has to gather as much information as possible to ensure that the volunteers can find the best home for the dog. Notably, owners surrounding their pets need to share any negative impacts with children or other dogs and relay all medical information necessary for the dog's health.
The rescue has a meticulous adoption process. Potential adopters must complete an application, undergo an interview, agree to a home visit and obtain landlord approval, if necessary.
Finally, the rescue will facilitate meet-and-greets to ensure that the dog is the best fit for its new human. Prospective adopters pay a twenty-dollar non-refundable application fee.
No Borders Bulldog Rescue Texas
No Borders Bulldog Rescue Texas is a non-profit rescue committed to saving French Bulldogs in Texas and pairing the dogs with adoring parents. If you are looking to adopt a dog in the Lone Star state, reaching out to No Borders Bulldog Rescue can help you find your newest family member!
The rescue accepts dogs surrendered by previous owners who cannot keep them due to age, infirmity, or other issues and works alongside animal control officers and local shelters to recover French bulldogs from unacceptable living conditions.
No Borders Bulldog Rescue Texas offers rehabilitation training for every dog entering their facility and aims to treat any emotional, behavioral, or physical needs the dog might need help to repair.
The rescue most often accepts French bulldogs between the ages of four and eight; it is rare for the group to have puppies available for adoption. Depending on the dog's age and medical needs, the adoption fee ranges from $300 to $600.
Adoption fees, called donations by the rescue, reimburse the group for any vetting costs and help keep the group operational. Hundreds of French bulldogs are lost, abused, and surrendered to animal shelters annually.
Before allowing adoptions, No Borders Bulldog Rescue Texas has provided vetting for the French bulldogs, including vaccinations, testing, spaying or neutering, microchipping, and any other additional needed treatments.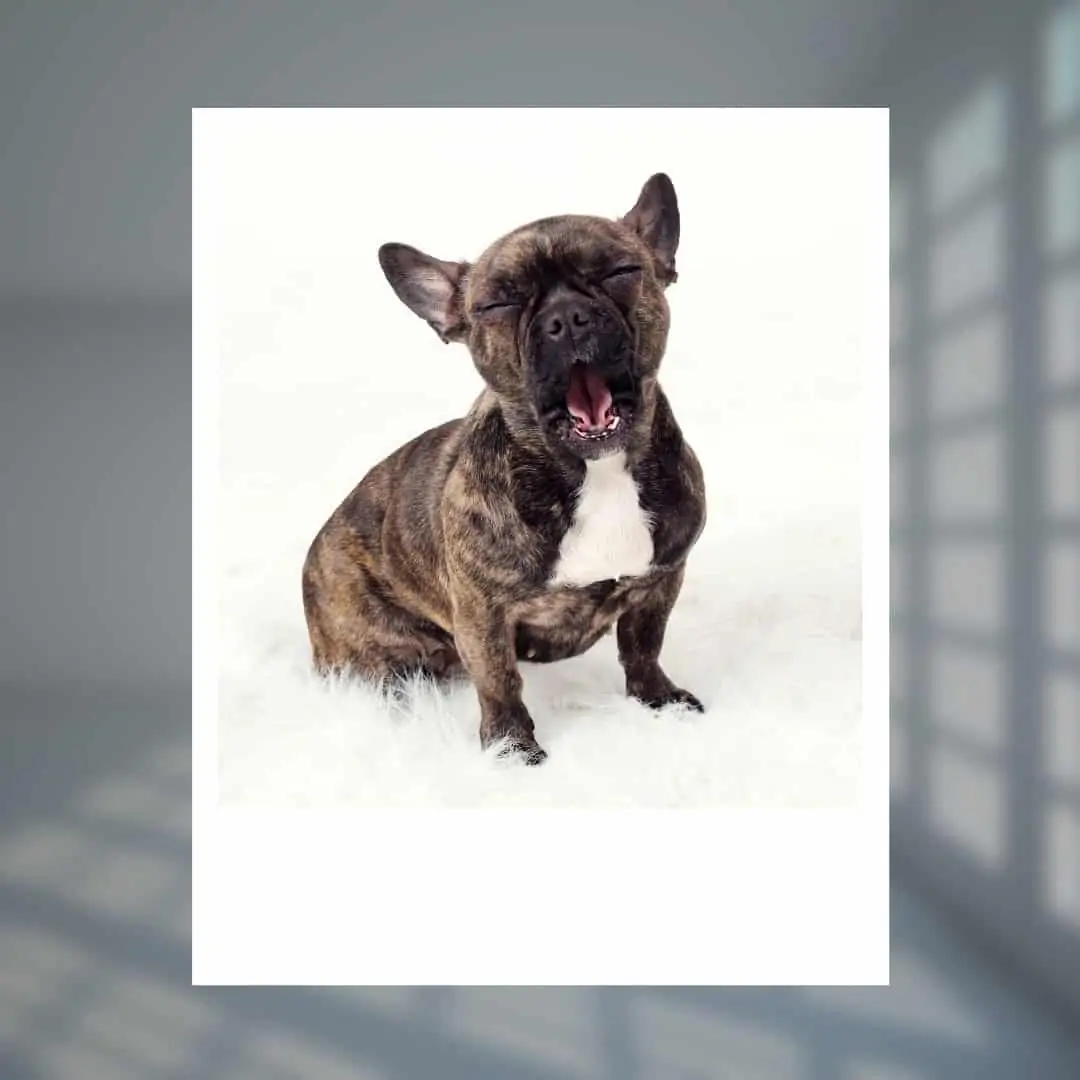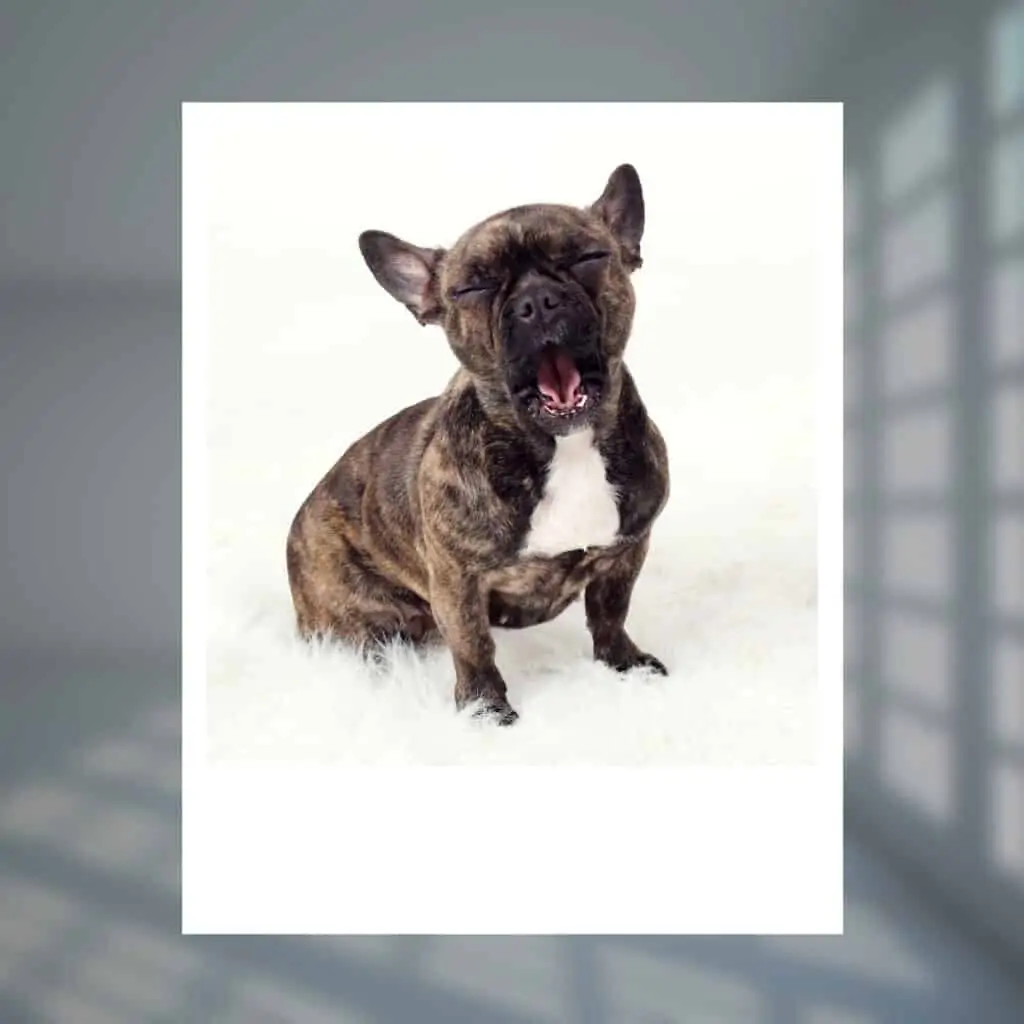 Bulldog Rescue Squad Texas
Bulldog Rescue Squad Texas is a non-profit organization located in the Greater Dallas – Fort Worth area. It rescues French Bulldogs and places them in fitting adoptive homes.
The rescue's comprehensive application process involves paperwork, veterinarian checkups, and home visits before the rescue will approve an adopter. All of the dogs accepted by the Bulldog Rescue Squad Texas are purebred bulldogs of any kind.
Dogs often arrive from shelters or owners who are no longer suitable to care for a French bulldog. Before an adoption arrangement, the rescue guarantees that a veterinarian sees the bulldog and that the dog is spayed, neutered, microchipped, and vaccinated.
French Bulldog Rescue Network
French Bulldog Rescue Network (FBRN) was founded in 2001 as a non-profit organization. The Network holds three critical missions 1) to rescue, 2) to rehabilitate, and 3) to rehome. FBRN is entirely volunteer-operated, with more experienced members training newcomers.
FBRN rescues French bulldogs from commercial breeding kennels, import brokers, shelters, and private rescue groups. The group operates in Texas but also has operations across the country and in Canada. While the most expansive rescue on our list, the quality of care and effort to properly match dogs with owners are unparalleled.
Volunteers help care for the French bulldogs and provide community education to ensure that people understand specifics about the breed and how to treat the dogs once they are appropriately adopted.
All of the French bulldogs are spayed or neutered before adoption. To begin the process, potential adopters will apply to become qualified adopters. Part of the application fee will include reimbursement to the rescue for all of the vettings to ensure the French bulldog is healthy before it is adopted.
Best French Bulldog Rescues Takeaways
There are many French bulldog adoption options, and the best news is that all of the provided selections are non-profit and operate solely on volunteers and donations. Offering French bulldogs in need of help a safe place to be housed, cared for, and rehomed is a shared and essential mission of every group on our list.
It is important to remember that these are the best French bulldog rescues in Texas, but not necessarily the only ones. Many excellent rescue organizations are working across the United States and Canada for French bulldogs. Still, these are what we consider to be the best available, based on a specific location.
Adopting a French bulldog is an excellent choice for your family, for the rescue, and the dog! If you are a potential adopter, any of these five rescue organizations can help match you with the best French bulldog for your lifestyle.
Additionally, since all organizations on this list are non-profits and rely heavily on donations and volunteer work, reaching out to save French bulldogs could be an excellent opportunity. From making a tax-deductible donation to offering to be a foster home for a dog in need, every rescue on this list would welcome resources.
Looking for more rescues?